Here are some great songs* new and old...enjoy!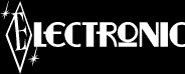 Depeche Mode - If You Want
Does it get any better than this?
Secession - The Magician (Pecky Plus Mix)
This could also go in the Classics section..80's synthpop
Erasure - Don't Say Your Love Is Killing Me
One of their best by one of the Greatest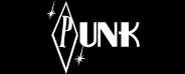 Rancid - Bloodclot
These guys f'n rock
Secretions - Sick Of Feelin Like Shit
...and who isn't
The Living End - Hold Up
Go...buy this NOW...well...what are you waiting for?
The Offspring - Spare Me The Details
Not very punk but fun none the less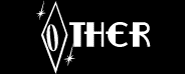 The Get Up Kids - Wouldn't Believe It
I can't take this out of my car
The Raveonettes - That Great Love Sound
What if early JAMC shared vocals with a female
The Folksmen - Start Me Up
Probably the only folk cover of a Stones song..watch A Mighty Wind
Tenacious D - Wonderboy
Can Jack & Kyle do anything wrong?
The Strokes - Reptilia
NYC art rock at it's best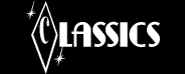 Happy Mondays - 24 Hour Party People
I just saw and loved this movie
Dead Kennedys - Soup Is Good Food
Punk rock pioneers
English Beat - Save It For Later
2tone baby
The above links will lead you to a sample mp3 by clicking on the song title.
The best way to download is to right-click and choose "Save Target As".
Once it is complete you will need to add ".mp3" to the end of the file name and enjoy.
Clicking on the artists name will take you to the artists section on
Tower Records to purchase cd's, SO PLEASE DO SO.
*Many of these songs contain curse, cuss, naughty, bad or "4-letter" words,
some even in the title, so if you don't like that don't listen.